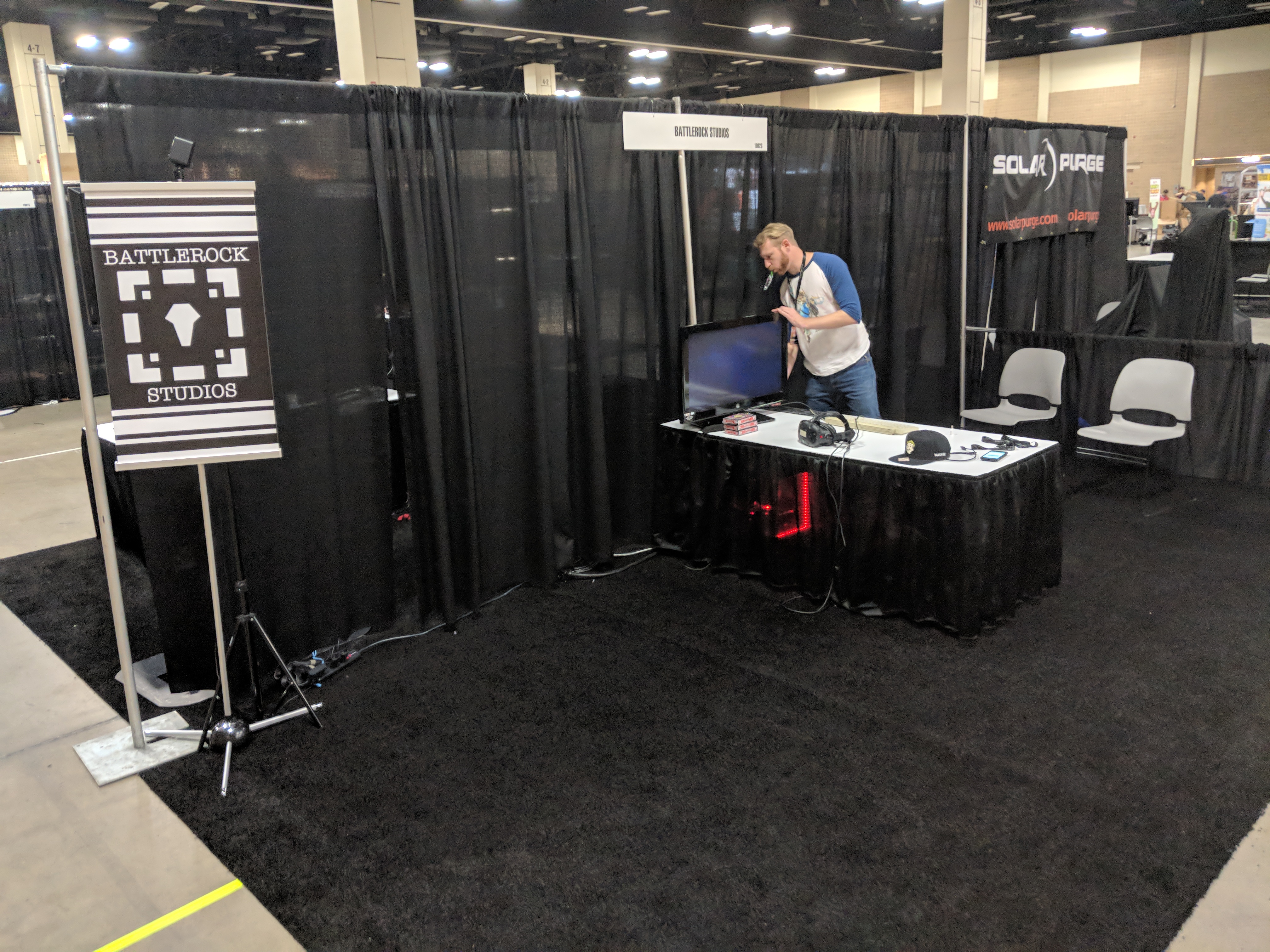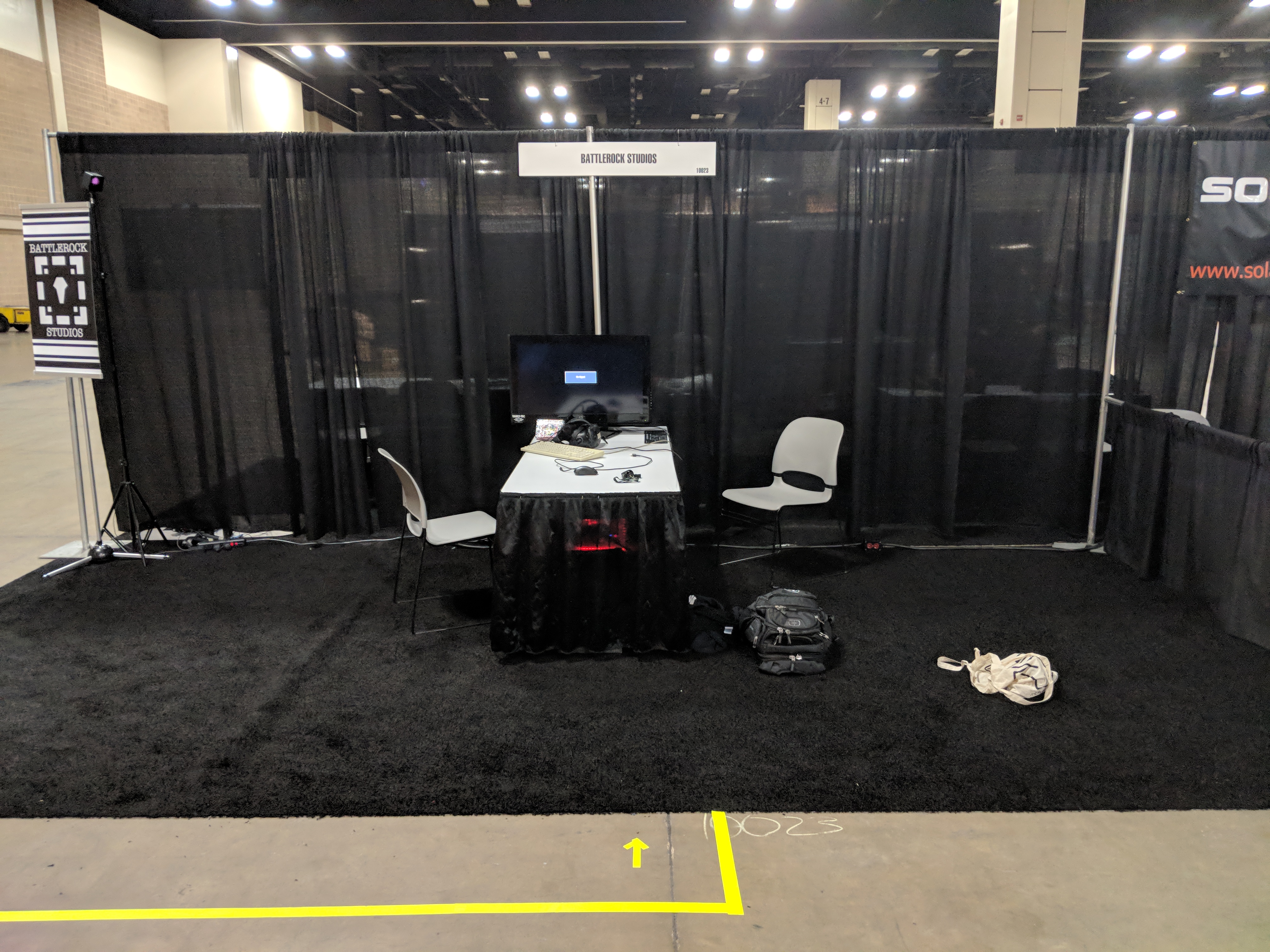 Set up!

We got set up and ready for action. We got there on Thursday a day before the official open day to set up our booth.
This is our second year as exhibitors, so we had a rough idea of what to expect. And there photos above briefly show how things looked after set up.
We'll fill you in on more updates as we get access to faster internet. It's kinda spotty inside the giant metal box (a.k.a. Exhibitor Hall).
In one of the photos is Adam, our lead artist!

Stay tuned!
The Battlerock Team